Yoast SEO Premium Features
Yoast SEO, for free has the SEO features that helps you take care of your content on your website. While Yoast SEO premium comes with some advanced features to further manage your site's SEO structure.
The following are the Yoast SEO premium features that for an advanced level optimization of your website.

1) Redirection Manager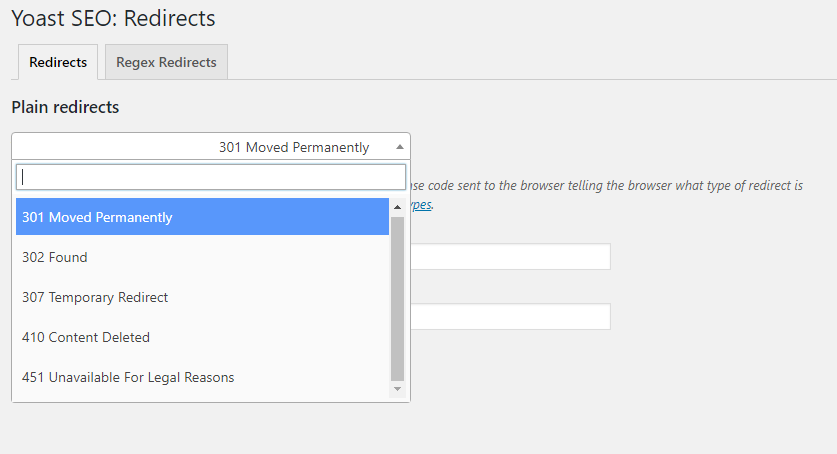 Yoast SEO premium comes with a redirect manager that eliminates the requirement of programmers to help you with redirection on your website.
Because when constantly updating your website, you will definitely need a redirection manager, or help of programmer, when you delete a page, change the slug, etc.

With Yoast SEO premium, will automatically take care of the redirection when you change a slug.   It also lets you add a redirect, or update the automatically added redirected URLs as per your requirements.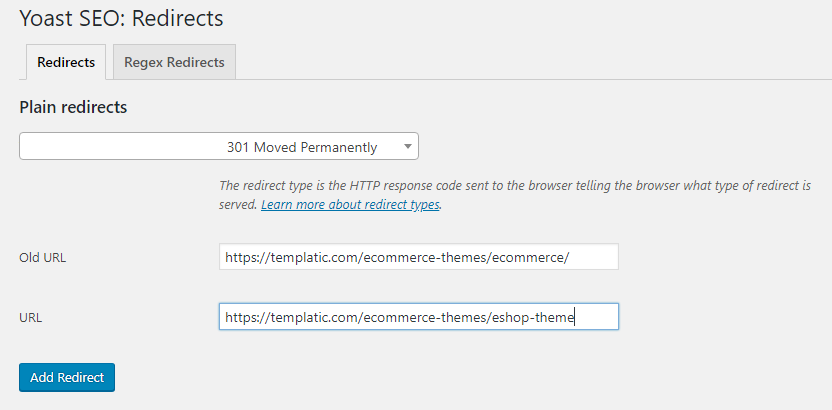 2) Internal Linking Suggestions
Links on your page are  important. Both internal and external links on your page matter a lot.
Yoast SEO premium will show you a dialog of the related articles on your website so that you can interlink them. It is always a good practice to interlink the posts/pages on your website. This makes finding the content easy.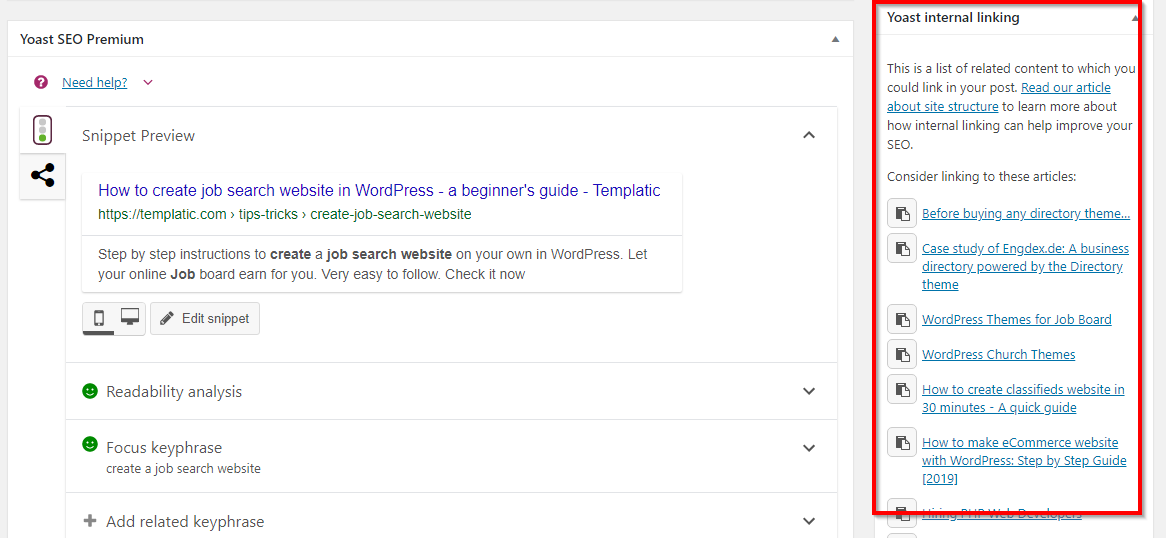 Good interlinking can help you in many ways. It will make your existing post/page more relevant to your visitors by providing them the links to other related articles. Since the interlinked articles are inter-related, they will certainly prove to be useful to your readers.
So, properly interlinked articles will not only help SEO but can subsequently help you display more of your content to your readers.
Yoast SEO premium will come up with a smart list of articles, that you would probably want to include into your post, making it easier to interlink on your website.

3) Social previews
We are all aware of the role of social media in delivering the ideas and message to a large group of people. This is why, social media plays a major role in SEO as well as digital marketing.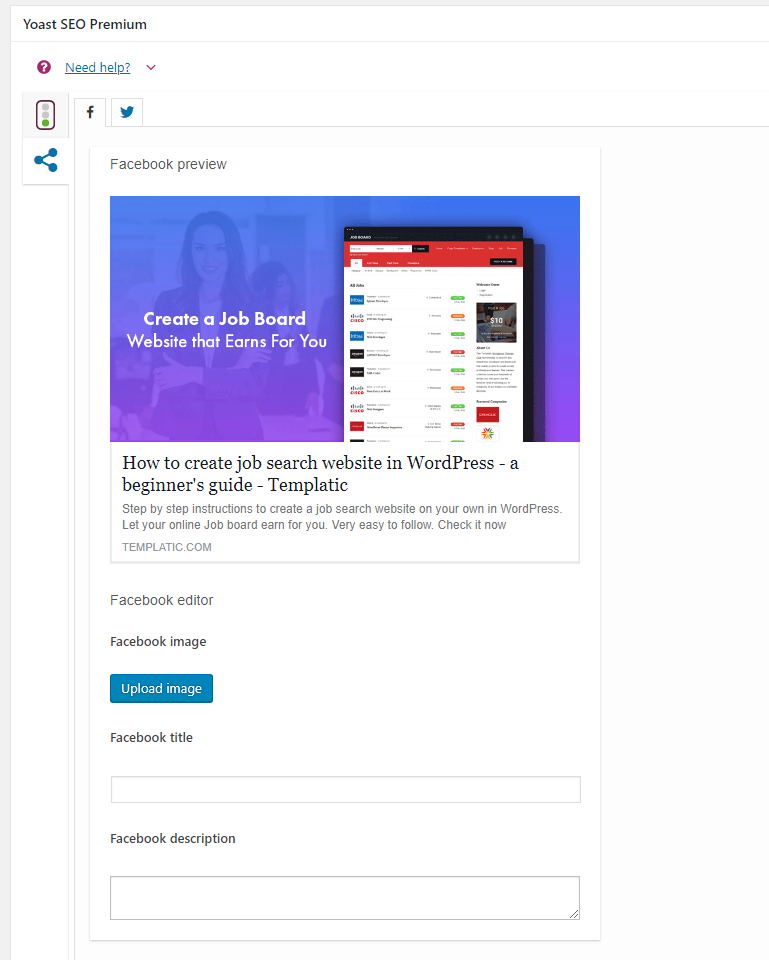 With Yoast SEO premium, you can prepare your post/blog for social media sharing. You can upload an image, specify a title and even describe your post with a short description.

4) Stale Cornerstone Content filter
You can mark your page/article as cornerstone content. The cornerstone content is the most important content on your website. So you have to make sure it is updated regularly to keep it current and up to date.

Yoast SEO premium will remind you to do so with it's Stale cornerstone content filter. It helps you notice such content and check it at least twice a year.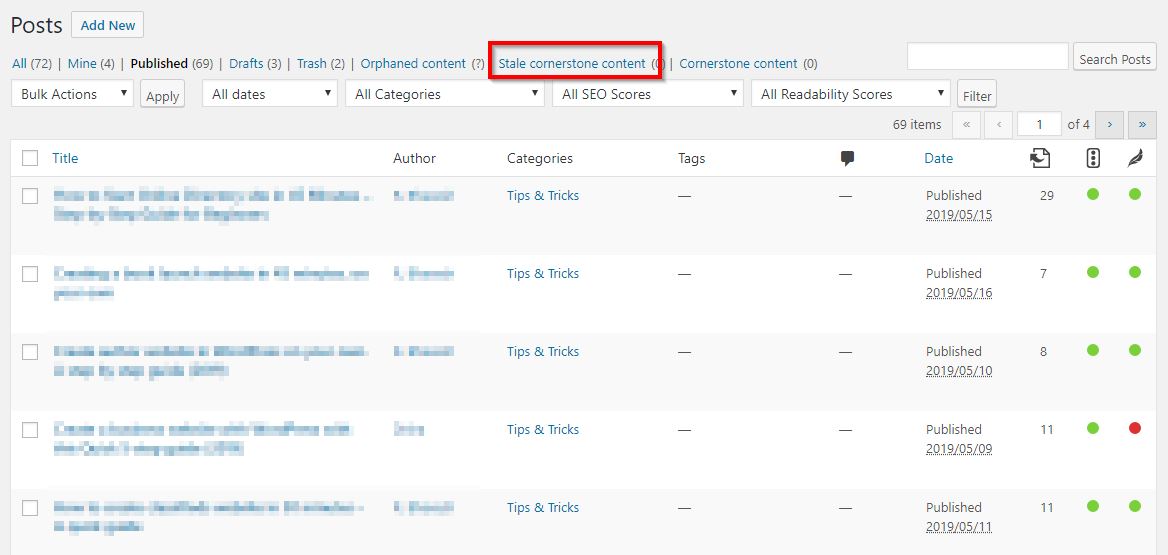 5) Advanced context detection: Similar Word Forms in your post
One of the smart features of Yoast SEO is that it allows you optimize your page with proper utilization and placement of synonyms, related key phrases and word forms.
This will help you build a content that becomes more relevant due to the use of different synonyms and word forms, and adding related key phrases. Not just it helps you detect these words, it also helps you make sure that they are distributed well in your page.

6) Orphaned content
Google mostly rates websites for their content. But what if you have content on your website, that is not contributing to your site in any ways.
Over time, when you repeatedly update and change the content, content structure of your website, there are chances of accumulation of orphaned content.
This is simply the post/pages, that are not linked to any other page/post on your website, which makes it impossible for the visitors as well as Google to find it on your website.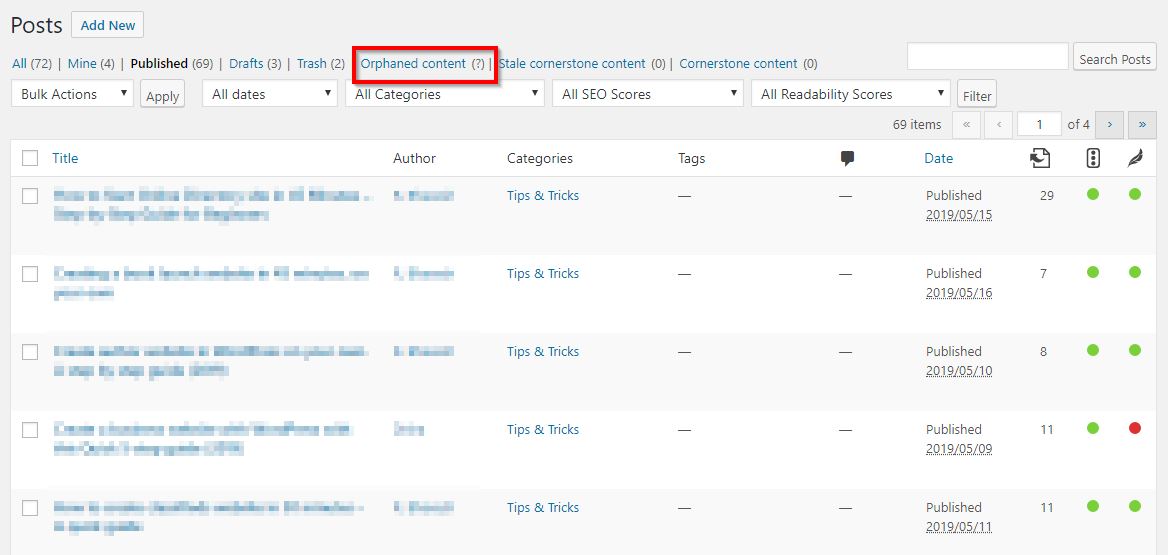 Yoast SEO premium finds such pages for you, so that you can use this content for your website.

7) Support
Yoast SEO premium promises you with a 24/7 support if you ever run into a problem.
Besides there are other features that allows you to use the plugin without seeing advertisements and export the keywords.
They will also show a list of 5 phrases that you use repeatedly in your page. This helps you make sure that these phrases are somehow related to your focus keyword so that it helps making your content relevant.
This is the EXACT same plugin as distributed by the developer on Yoast. The developers' links are provided above.
Premium Membership Benefits
Instant access to all premium plugins, extensions and themes on payment. An instant digital download is provided. No further processing is needed.
Regular Updates as of when available. Usually, updates released on a daily basis.
100% secured SSL checkout.
We use PayPal and Stripe some of the world's most popular and secure method of online payments.
Read our Terms of use and FAQ before purchase.